About us
Look North Travel offers high quality service for travelers from all over the world.
Look North Travel operates Iceland Photo Tours which specializes in landscape photography tours in Iceland for enthusiastic photographers of all skill levels, Highland Guide Iceland that offers private tours with personal and comfortable service for small groups of travelers and Hrifunes Guesthouse a cozy guesthouse with personal style and unique atmosphere located in the heart of south Iceland.
Look North Travel is a tour operator and travel agency authorized by the Iceland Tourist Board.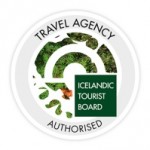 Our services
Iceland Photo Tours is a company specializing in Landscape Photography Tours in Iceland. We offer Guided Photography Tours, Photography Vacations and Holidays. Iceland is undoubtedly one of the finest photographic destinations in the world where you will find diverse landscapes and spectacular scenery. We will help you exceed your expectations and capture many stunning and unique photographs of the country.

Located in the heart of South Iceland, surrounded by black sands, lava fields and glaciers you will find our cozy little guesthouse on a top of a green hill called Hrifunes. This family run guesthouse has a personal and unique atmosphere and is well known for its culinary meals. From Hrifunes Guesthouse there are convenient driving distances to all the major sights of South Iceland.

Highland Guide specializes in small private groups, custom-made hiking and Super jeep tours in the highlands of south Iceland. We provide personal service, comfortable accommodation, and a great Icelandic food experience.
Our multi-day tours can either start/end in Reykjavik or start at our Hrifunes Guesthouse, where you can leave your rental car for 2-3 days and enjoy traveling in the highlands, relaxed and let us handle the highland dirt roads and river crossings.